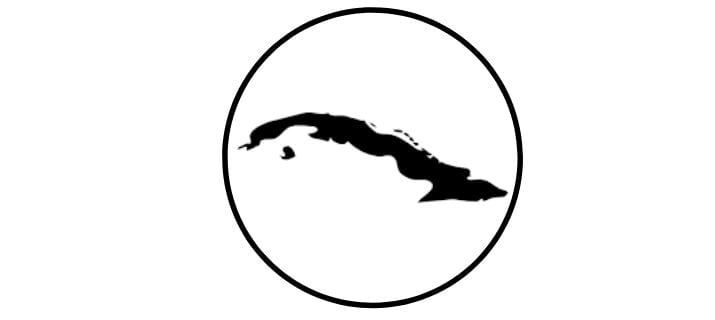 Cuba DWC
Apply Now
Spring 2019 Class Meeting Times
M/F 12:30 – 2:20 PM
Course: DWC 202: Cuba Libre: Global Commodities in Caribbean and Latin American History (4 credits)
Date: March 7 – March 15, 2020
Professors: Profs. Maia Bailey, David Orique
Program Costs: $2,600*
Price Inclusions: Airfare, Accommodation, Most Meals, Local Transport, and Cultural Excursions
*Program Cost is Subject to Change
Course Description:
This historically and environmentally oriented course combines in-class examination with in-field exploration of themes and topics related to conflictual and complex interactions of commodities with cultures of Western Civilization — considering philosophical, theological, economic and political questions — as seen through the lens of the region of Latin America and the Caribbean. In Providence (Spring Term 2020), students will evaluate the historical trajectory, environmental and ecological impact, political realities and economic influence of the major commodities of the region as evaluated in pivotal events, texts, and ideas that students considered during the first three semesters of DWC. In Cuba (Spring Break 2020), students will work with and listen to commodity producers and other stakeholders to hear and understand different points of view and the various forces acting on labor and the environment, as well as those pertaining to social justice; this will give them new voices to assess crucial events in the history of the Americas and their connections to broader global narratives. For both course components, in Providence and in Cuba, the seminar format will especially aid students to engage as thoughtful citizen practitioners, nurturing cross-cultural understanding, and participating in ongoing reflection activities with primary texts and first-hand experiences. Spanish proficiency will be beneficial for course participants but is not required. 
Program Inclusions:
Take a DWC colloquium that incorporates travel and new perspectives;

Visit historic sites and cutting-edge incubators for environmental sustainability;

Engage international faculty about medicine, history, genetics, culture, biotechnology, foreign language, agroecology, and economics;

Build relationships with the multinational Dominican Order;

Develop connections, empathy, and skills to evaluate globalization
Faculty:
Maia Bailey, Ph.D. is Associate Professor of Biology and the Civic Engagement Fellow. She has research expertise in plant evolution and teaching experience on topics of genetically modified foods, environmental justice, and plant conservation. Current scholarship projects include science outreach on health literacy and effects of civic engagement on integrative learning. Additionally, she is the chair of the Sustainability Committee which works to reduce the carbon footprint of the College. Her experience includes living abroad as a Chateaubriand Fellow in Montpellier, France and travel-study to Europe, Central America, and the South Pacific.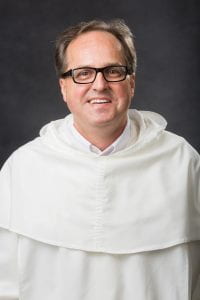 Fr. David Thomas Orique, O.P., Ph.D, is Associate Professor of Colonial and Modern Latin American as well as Iberian Atlantic World History, and the Director of Latin American and Latina/o Studies. Besides a doctorate in History, he holds Masters in Theology, History, and Spanish Literature. In addition to having lived, traveled, and conducted research in Spain and Portugal, as well as other European countries, he has engaged in investigative activities in nineteen Latin American nations. Fr. Orique's publications include, among others: "To Heaven or Hell: An Introduction to the Soteriology of Bartolomé de Las Casas" (2016); "A Comparison of Bartolomé de Las Casas and Fernão Oliveira: Just War and Slavery," (2014); "Journey to the Headwaters: Bartolomé de Las Casas in a Comparative Context" (2009); To Heaven or to Hell: Bartolomé de Las Casas's Confessionary Roadmap to Justice and the Afterlife (2018), as well as an editor for the Oxford Handbook of Latin American Christianity (2019) and Bartolomé de Las Casas, O.P.: History, Philosophy, and Theology in the Age of European Expansion (2019).
Applications Due October 18, 2019