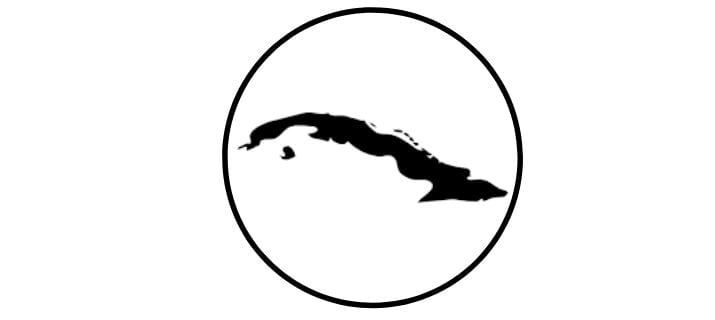 Cuba
Apply now
Information Session:
November 12 @ 4PM Harkins LL14
Course: SPN 380: Cuban Mediascape: from Revolution to the Digital Age (3 cr)
Date: Late May – Early June
Professors: Prof. Maybel Mesa Morales
Program Costs: $3,500*
Price Inclusions: Visas, Airport Transfers, Accommodations, Some Meals, Transportation, Excursions and Cultural and Academic Activities, 24/7 Support of EEAbroad Tour Leader
*Program Cost is Subject to Change
Course Description:
This course examines contemporary Cuban cultural production with special emphasis in the audiovisual as a powerful medium for learning about language and culture. The class will explore topics spanning the post-revolutionary period to the present that relate to issues of gender, race, class, politics and migration from the post-revolutionary period through the present. We will seek to understand contemporary Cuba by analyzing critically different filmic genres: short and feature length films, documentaries, web series, but also, multimedia performances, cartoons, memes, advertising posters, Hip Hop video clips and more. The audiovisual genre is a significant source of communicative input that captures authentic language, illustrates language variations and will allow students to evaluate changes in social and political representation of the island in the 21st century. We will discuss new modes of production and distribution and investigate the changing structural, technological, and material conditions that have sustained Cuban film and media. An engaging and interdisciplinary list of readings, drawn from audiovisual criticism, media studies, and history will facilitate and contribute to our study. Students are required to have taken SPN 201 or SPN 210 or to have received permission of the professor in order to enroll in this class.
Program Inclusions:
Participation in lectures about U.S-Cuba relations, Cuban Contemporary Cinema and Mass Media Communications.

Excursions to the Convento de San Juan de Letrán, Instituto Cubano de Arte e Industria Cinematográfica (ICAIC), José Martí Memorial, Old Havana, The International Film and TV School (EICTV), Humor Museum, Institute Superior of Art (ISA)

Salsa class at Casa del Son

Meet with Cuban artists, filmmakers and local rap group.

Beach time at Playas del Este and boat ride along the Ariguanabo river.
Faculty:
Dr. Mesa Morales completed her undergraduate studies at University of Havana, Cuba and earned a PhD in Hispanic Studies from Texas A&M University. Her research focuses on literature, performance, and visual culture in Latin America, with emphasis on issues of transmedia narratives, digital globalization and mass media. She has held research and teaching positions in Cuba, Mexico, Greece and the U.S. Dr. Mesa Morales' dissertation explores the intermedial strategies as an archival reconfiguration in contemporary Cuban artistic production. Her study examines media cross-border interactions in current productions of performance, film and narrative during the period ranging from Fidel Castro's transfer of power to his brother Raúl Castro in 2006, until President Obama's visit in 2016 as part of the unfreezing of U.S.- Cuba diplomatic relations. In 2017 she conducted research at the Escuela Internacional de Cine y Televisión (EICTV) and had the opportunity to interview many contemporary artists and academics on the island.
Application Due November 15, 2019