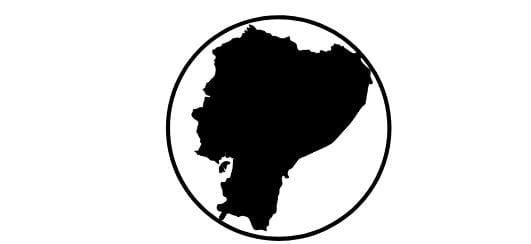 Ecuador
Apply Now
Spring 2019 Class Meeting Times
T/TH 1:00 – 2:15 PM
Course: GST 371: Collaborative Engagement Across Borders (3 credits)
Date: March 7 – March 15, 2020
Professors: Profs. Nuria Alonso-Garcia, Melissa Mardo
Price: $1,175*
Price Inclusions: Airfare, Meals, Accommodation, Transportation, Tips/Gifts, On-Call Insurance, Activities
*Program Cost is Subject to Change
Course Description:
Collaborative Engagement Across Borders is a project committed to support youth in Cotacachi, Ecuador, and in Providence, Rhode Island to explore their own identities and reflect on the legacy of their heritage as they pursue their future endeavors. Collaborative Engagement Across Borders fosters opportunities to engage in meaningful dialogue about education equality and social justice among a variety of communities. The project harnesses the power of storytelling and evokes personal stories to inspire and visualize social change. Built upon a community engagement framework, learners have the opportunity to connect at the local and global levels, experience reciprocal learning and growth, and develop intercultural partnerships. Through reflective practice, this project aspires to continue to provide a space for these stories to unfold and to support youth communities across borders to embrace their voices with pride and confidence. Upper intermediate Spanish language proficiency (SPN 104) or higher is preferable for course participants.
Program Inclusions:
Facilitate Leadership and Storytelling Workshops at Escuela Seis de Julio

Support library expansion and cataloging at Escuela Seis

Cultural excursions to Lago Cuicocha and Otovalo Market
Faculty:
In her role as Program Coordinator for the Feinstein Institute for Public Service Melissa Mardo cultivates campus-community partnerships and manages the logistics for the Global Service Learning Program. After graduating from Stonehill College is 2017 with a B.A. in Sociology, Melissa completed a year of service with the Jesuit Volunteer Corps. She believes in fair-trade learning that allows both the partner organization and student to benefit from their time working together locally or globally. Melissa previously co- facilitated a Global Service Learning course that traveled to the Amazon in Ecuador and is excited to develop a new partnership in Ecuador.
Nuria Alonso García is a Professor in Global Studies at Providence College and directs the Master of Education in Urban Teaching. Her scholarly activities revolve around the areas of language curricula and pedagogy, Teaching English to Speakers of Other Languages (TESOL), and intercultural competency. Through her engaged scholarship she aims to gain a more profound understanding and praxis of how language, identity and cultural constructs intersect, how culturally responsive practices promote inclusivity in learning, and how community engagement and experiential learning support an ecology of education across borders and fosters reciprocal partnerships. She has led community engagement projects in Argentina, Ecuador, Mexico and Nicaragua and collaborated with learners and scholars from Russia during her Fulbright appointment at the Saint Petersburg State Polytechnical University Institute of Humanities, where she remains a visiting professor.
Applications Due October 15, 2019