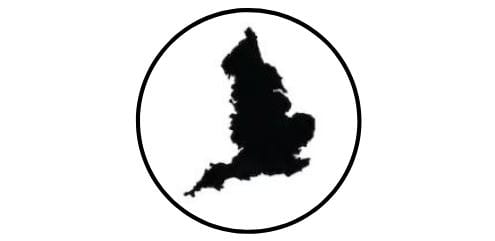 England
Apply Now
Information Session
Oct. 9 @ 4 PM Ruane 241
Course: ENG 481: Wordsworth in the Lake District (3 cr)
Date: Late May – Early June
Professors: Prof. Bruce Graver
Program Cost: $3,500*
Price Inclusions: Tuition (PC & Wordsworth Trust), Meals, Accommodation, Airfare, Surface Transportation
*Program Cost is Subject to Change
Course Description:
The aim of this course is to integrate the writings of William and Dorothy Wordsworth with the landscapes described and to integrate that study further with the art and manuscript collections of the Wordsworth Trust, Grasmere, UK. A further aim is to teach students how to assemble an exhibition based on what they have learned to a specific audience and to coordinate it with one of the Trust's ongoing programs. Students will
Study selected poems set in the Lake District, dating from 1799-1802, as well as the Grasmere Journals of his sister Dorothy Wordsworth, which date from 1800-1802;

Study the genesis of these poems and journal entries in their original manuscripts at the Wordsworth Trust

Visit the actual sites described

Study paintings and drawings of these sites, also from the extensive collection of the Wordsworth Trust.

While in Grasmere, students will receive an immersive experience with the artworks and archival materials housed at the Jerwood Centre for Romanticism, where curators and officers of the Wordsworth Trust will educate them in the various ways in which the Trust engages itself with the general public, train them in the handling of museum materials, guide them in the study of these materials, and help them to arrange an exhibition of some kind based on their study, which will be used in one of the Trust's outreach projects.
Program Inclusions:
Intensive study of two writers and the places they lived and wrote about

Formal training in handling and studying literary manuscripts and museum artifacts

Hikes and excursions in the English Lake District

Cream tea at a Lakeside tea room

Supervised development of a public exhibition in an award-winning museum
Faculty:
Bruce Graver studies Romantic poetry because of his love of Nature and his desire to preserve and protect natural beauty for future generations. He has visited Wordsworth's home in the English Lake District for more than 30 years, studying in the library and walking up and down the mountains he loved and wrote about. Graver's areas of Expertise include British Romanticism, William Wordsworth, the Classical Tradition, British Landscape Paintings and Drawings, Stereoscopes and Stereo Photography
Application Due November 15, 2019