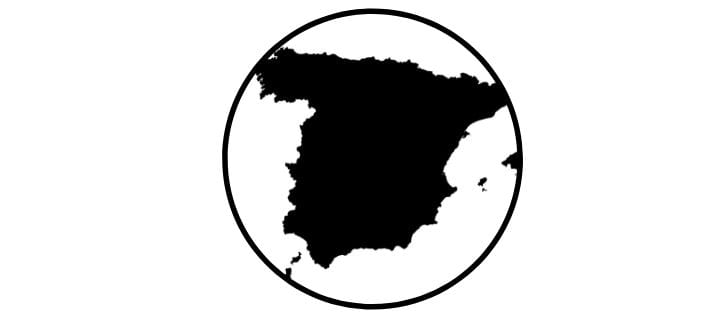 Spain (MBA Only)
Apply Now
Course: MBA 770/695: Global Ethics/International Business (3 cr)
Date: March 7 – March 13, 2020
Classroom Dates: February 28 – 5:00 – 9:00 pm / February 29 – 10:00 am – 3:00 pm / March 28 – 10:00 am – 3:00 pm / March 29 – 1:00 – 6:00 pm
Professors: Profs. Jacqueline Elcik, Patrick O'Malley
Program Cost: $2,175*
MBA Tuition: $2,100
Price Inclusion: Housing, In-country Transportation, Insurance, Cultural Excursions, and Some Meals. Price does not include airfare
*Program Cost is Subject to Change
Course Description:
This on-site course takes a global perspective on major corporate ethical, legal, and governance issues in Spain, the Spanish-speaking world, and the greater Ibero-American Community of Nations. Based in Barcelona for a week, we will consider how such issues impact these countries and their respective economic and cultural communities. The class will examine enduring concepts of what it means to do business in an ethical, legal, and just manner, and analyze the impressive economic development that Spain has undergone in the past several decades. The course will also consider the rich and complex history of Catalonia in relation to Spain and how this region has risen to the top of many indexes including tourism, quality of life, and economic & social development more generally.
Students will register for one of the following:
3 Credit MBA Courses:
• MBA 770: Global Ethics OR
• MBA 695: Global Business Management
Program Inclusions:
Students will be housed in shared hotel accommodation

Daily breakfast and arrival/departure dinner reception provided

Students will have opportunity to go on three professional site visits of businesses around Spain

Listen to two guest speakers whom are knowledgeable  and experienced in specific industries

A walking tour of Antoni Gaudí's Park Gūell in Barcelona

A panoramic coach tour of Barcelona following the orientation including a coach, local guide, and escort

Full day visit to several local wineries for wine tastings and a tour. Students and faculty will learn about Cataluña's industry and production history and be served light tapas and wine tastings. This trip includes transportation to and from Barcelona and the wineries
Faculty:
Patrick O'Malley currently lives and teaches in Spain. After studying in Spain for his entire junior year as a PC student, he returned to Spain to help with the running of summer programs for American college students at the Universidad de Salamanca. He has been regularly traveling to Barcelona for the last 13 years to teach in at least half a dozen universities there and currently works at the University of Navarra, a local university with a campus in Barcelona. His work experience has given him many academic and professional contacts throughout the country. Patrick is currently researching areas of business law and corporate governance that compare US, UK and Spanish laws and best practices, especially as regards compliance, CSR and ethics questions. Patrick is fully fluent in Spanish (level of bi-lingual), as well as being capable of reading and translating the local Barcelona language, Catalan.
Jacqueline Elcik is the Associate Dean of the Providence College School of Business. Although she started her position at Providence College in July 2013, she has worked in the field of higher education for more than twenty years. Her previous work experience includes: Executive Director, Undergraduate Programs and Advising Office at the Fisher College of Business at The Ohio State University, Interim Assistant Dean of Undergraduate Programs and Director of Graduate Programs in the Lindner College of Business at the University of Cincinnati, and Director of First Year Experience and Orientation Programs and Interim Director of Residence Life and New Student Programs at Miami University. Elcik received her Ph.D. in Sociology from the University of Cincinnati. She has a MA in Higher Education and Student Affairs from The Ohio State University and a BA from Case Western Reserve University. Additionally, she has significant experience managing short-term study abroad programs.
Application Due October 1, 2019