Belize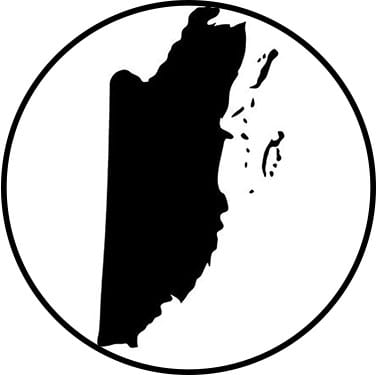 Apply Now
Spring 2019 Class Meeting Times
M 2:30-5:00 PM
Course: BIO 220: Tropical Biology (3 cr)
Date: April 3 – April 13, 2020 (Easter Break)
Professors: Profs. Patrick Ewanchuk
Program Costs: $2,500*
Price Inclusions: Airfare, Belize Transportation (buses and boats), Meals, Lodging, Excursions and Guides, and Insurance
*Program Cost is Subject to Change
Course Description:
This unique course provides a once in a life time opportunity to study and learn about the biology and ecology of the tropics within the classroom setting and then to experience this environment first hand by traveling to one of the most biodiverse tropical regions of the world.
This spring the Bio 220 Tropical Biology class will travel to Belize for 10 days over the PC Easter Break. Students will learn what it's like to be a field biologist: how to design, justify, analyze, interpret, and present ecological research by carrying out independent research projects. Students will experience living in a tropical rainforest and then on an island at the edge of the world's second largest barrier reef. Students will hike through the lush plant life of the jungle and learn about herbal medicine from the local tribal leader and medicine man. They will experience the large biodiversity of this amazing environment and make behavioral observations of the leaf cutter ants, bird life, bats, iguanas, monkeys, and other organisms that inhabit this tropical habitat. Students will visit spectacular limestone caves and Mayan ruins. On the coral reefs, students will snorkel in the warm waters of the Caribbean sea to observe the many fishes and marine invertebrates that make up these astonishing ecosystems. This trip combines scientific discoveries and cultural experiences and in the process underscores the principles of a valued PC liberal arts education.
Faculty:
Dr. Ewanchuk is interested in marine coastal ecology and conservation. My research focuses on understanding the processes that structure natural communities and using this information to help informing coastal conservation. I work mostly in the two dominate coastal communities in New England (Rocky intertidal and Salt Marshes), but I am also interested in marine biogeography and the ecology of tropical ecosystems. For the past 16 years I have taught Tropical Biology here at Providence College and traveled with students to experience and study the amazing tropical habitats of Belize.
Dr. DeGiorgis and his research group work in the field of Neuroscience. My current research in neurobiology utilizes microscopy and sophisticated imaging techniques to study the distribution of amyloid precursor protein (APP) within neurons. I also teach two imaging courses one in light and one in electron microscopy, where students use a wide variety of microscopes from bright field, dark field, DIC, confocal, and wide field fluorescence to transmission and scanning EM. Throughout my career, I have maintained a strong interest in marine biology. I currently split my time between Woods Hole and Providence. I'm an avid diver and have dove extensively along the North Atlantic Coast, Florida, and the Caribbean and my dive travels have taking me to California, Belize, Micronesia, and Thailand.
Applications Due October 25, 2019