Frequently Asked Questions
The Basics
The Providence College Center for Global Education (CGE) works with study abroad students, exchange students, and degree-seeking international students.

For study abroad students, the CGE offers support before, during, and after the study abroad experience. We are your first point-of-contact in the study abroad process and we grant College approval for students to study abroad. We provide information sessions, programming, and in-person advising on program selection. We also help with the application process, study abroad costs, course selection, and more!

You may study abroad during the academic year or the summer. Students can spend a semester or year abroad during their Junior year or the fall semester abroad during Senior year. However, some majors may not be able to study abroad Senior Fall due to course requirements. Students also may study abroad any summer after Freshman year. The College reserves the right to restrict the numbers of students approved to study abroad in any one semester. This is done in order to balance the number of students intending to study abroad across the academic year.

No! All majors can study abroad. Some majors may have less flexibility than others, but with some planning, anyone can study abroad, regardless of major. Start planning especially early if you have a major in any of the STEM fields!

Providence College currently recognizes over 350 programs in more than 50 countries, where you can study a vast array of subjects. View the complete list of study abroad programs!

Some majors are required to select a program from their major-recognized list. Additionally, some majors are strongly encouraged to select a program from their major recognized list. See the major-approved program lists to find out more.

PC observes U.S. State Department Travel Advisories and CDC Travel Health Warnings. Approved programs take place in countries where a level one or two U.S. State Department Travel Advisory has been issued. PC will not approve programs that take place in countries for which a CDC Travel Health Warning has been issued. To read more about PC's Travel and Study Abroad Safety Policy, click here.

Some programs do have a language requirement. However, there are programs in non-English speaking countries where students with no language background can take courses in English. Students typically are required to take at least three credits of the host country's language while abroad. Be sure to check your program's eligibility requirements before applying.

A study abroad program provider is an organization that administers all aspects of the in-country study abroad experience. Most of the PC Recognized Programs are offered through program providers.

Your provider will assist you with program-specific details. This includes your housing selection, course registration, visa application, on-site orientation, and transcript evaluation.

Yes, you will need to have a passport. Your passport must be valid for at least six months after the end date of your abroad program. If you do not have a valid passport, then you should apply for/renew your passport as soon as possible. Visit the U.S. Department of State website for more information on obtaining a passport.

It depends! Most students need to apply for a visa in order to legally live and study in their host country. However, some countries do not require a visa for American students. Other countries your visa is obtained during entry or post-arrival. Your program will provide you with details on the visa requirements for your country.

If you plan to use your cell phone abroad, determine what type of functionality you would like to have. One option is to only use Wi-Fi abroad. Applications such as WhatsApp, Skype, and Google Hangouts will all work with a Wi-Fi connection. You will need to learn how to turn off your mobile network so that you only use Wi-Fi. It is important to note that Wi-Fi may not be as fast, reliable, or available as in the U.S.

Another option is to purchase an international plan with your cell phone carrier before you leave. International plans vary in cost and coverage. Generally, they allow you to use text messaging, data, and calling at a fixed rate. You should speak with your cell phone carrier about the types of international plans they offer. This option will likely be the most expensive.

Or, you may wish to consider buying an inexpensive pay-as-you-go cell phone once you arrive in your host country. In most countries there is no charge to receive texts or phone calls – not even those coming from the U.S.! Often, the most cost effective option is to have two phones abroad. Students can purchase basic pay-as-you-go phones on site and use American smartphones exclusively on wi-fi. In some cases, your provider may even offer a basic in-country phone. This phone may be free of charge, and you only pay for the texts/calls you make.

You remain registered as a full-time student at Providence College while on study abroad.

No. Students can only receive PC academic credit for study abroad if they receive official Providence College approval. This is obtained by applying through the Center for Global Education. No academic credit is approved or awarded otherwise. Additionally, students would lose their status as fully enrolled at PC if they take courses during a leave of absence. They would then have to apply for re-admission through the Dean of Undergraduate & Graduate Studies.

You may schedule a study abroad advising appointment by calling 401-865-2114. You may also visit the Harkins 215 during designated walk-in advising hours. These are held every Tuesday and Wednesday from 1:00 to 4:00 p.m. Students are are seen on a first-come, first-served basis.

Students with majors in the School of Arts and Sciences or the School of Professional Studies meet with Denise Miller. Students with a major in the School of Business or Global Studies will meet with Christian Wilwohl.
Applications
Students submit two applications in order to study abroad. The first is the CGE application for Providence College approval to study abroad.

Only one application is required for DIS Programs and the Providence College Center for Theology and Religious Studies in Rome. For these programs, students must submit a personal statement and two faculty letters of recommendation by the December 1st deadline.

The second application is submitted directly to the program for which you have received PC approval. Applications are available on your program provider's website.

The application deadline for students to study abroad during the following academic year is December 1. For example, students looking to study abroad junior year must submit the CGE application by December 1st of Sophomore year. The Horizons online application opens in early October following the annual Study Abroad Fair.

Yes, the CGE recommends that you submit a study abroad application for PC approval by the deadline. If you become eligible for study abroad in a subsequent semester, you may request to have your application reviewed again. The eligibility requirements remain in effect up until the point of departure.

You may apply for approval for one study abroad program. The only exception is for students who will be spending an academic year abroad in two locations.

It is usually allowable to change your study abroad program after you've been approved by Providence College. Students should contact their study abroad advisor for more information.

No. We understand that circumstances can change. Students may choose to withdraw their study abroad participation at any point during their post-approval, pre-application phase. Upon direct admittance to a program, a non-refundable "confirmation fee" is typically required within a week or two. Students pay this directly to their program, and it is deducted from the non-tuition fees charged to the student. It is after this point that withdrawal from study abroad may incur financial penalties. At this point the non-refundable confirmation fee will be lost.

There is no fee to apply for Providence College study abroad approval. In some cases the program provider will charge an application fee, which typically ranges from $30 – $50. These can usually be waived in cases of extreme financial hardship.

These deadlines vary. It is your responsibility to check your program's website for the official application deadline.

Enrollment Services is the only office that is able to issue transcripts. Please consult the Transcript Request Information to learn how to obtain your transcript.

Your study abroad advisor will sign off on your College approval to study abroad. These should not be sent to your academic advisor.
Costs
Providence College uses a Home School Tuition Policy for semester and academic year study abroad. Students receive two bills for the study abroad semester: one from Providence College and one from the program provider. PC bills you for tuition and the Study Abroad Fee. Your program bills you for non-tuition costs, such as housing. Visit our Study Abroad Scholarships page for more information.

Semester study abroad students pay a $1000 study abroad fee. The first half of this fee comes in the form of a $500 (non-refundable) study abroad deposit paid electronically through CyberFriar (Cashnet), and due shortly after the student is accepted by PC to study abroad (between March 1 and May 1). Students will pay this deposit via CyberFriar through electronic ACH. The remaining $500 of the study abroad fee will be billed with the student tuition during the student's semester abroad.

Yes, the program deposit confirms your place in the program after you have been accepted. The deposit contributes to your non-tuition costs.

Yes! All merit and need-based financial aid you receive will be applied to your study abroad semester or academic year. This includes PC institutional aid, scholarships, grants, and loans. The only exception is any work study funds and athletic scholarships. For specific questions on your financial aid package, please contact the Office of Financial Aid at 401-865-2286.

Providence College students using the tuition exchange benefit are eligible to utilize that benefit while participating in approved abroad programs. Providence College will pay the tuition for the approved program abroad up to the Providence College tuition rate. Students who choose programs with a higher tuition cost will be charged the tuition difference between the program and PC. The tuition exchange benefit applies to tuition only. Students are still responsible for paying for room, board, and other fees assessed by their program provider. In addition, students on tuition exchange will be responsible for paying the $1000 semester study abroad fee.

Yes! Scholarships are available from a variety of sources. Students can apply for Providence College Santander Scholarships and scholarships from specific program providers. In addition the U.S. government and independent organizations offer scholarships. View the list of study abroad scholarships!

Students should check the currency exchange rate and the cost of living for their host country. This can help students learn what to expect to pay for different items and how this converts to American currency.

Many students choose to continue using their U.S. bank account and debit card when studying abroad. Be sure to notify your bank that you will be traveling. This will stop your card from being deactivated on suspicion of fraud. It is important to understand what you will be charged when using your card or withdrawing money from an ATM. It is also a good idea to have a credit card for big expenses and emergencies. Research your options for a card with no foreign transaction fees. Some students choose to open a bank account in their host country. However, this may not be possible or convenient depending on your location and duration of time abroad.
Academics
Course offerings vary by program. You have the opportunity to take courses for your major, minor, and PC's Core, as well as free electives.

It is never too early to start looking at study abroad course options. Then, at the start of the semester prior to your study abroad experience, you will submit a Course Pre-Approval Form. You first should check your degree audit in order to determine which requirements you have remaining. Next, you should check the course offerings posted on your program's website. Once you know your available course options, you should consult the PC Course Equivalency Database. This will show you how your study abroad classes will count at PC. To take a course not listed on the database, submit the syllabus with your Course Pre-Approval Form.

The number of classes you take will depend on the U.S. credit value of each course. You must be enrolled in a minimum of 15 U.S. credits (and a maximum of 18 credits) while you are abroad. Usually, this means that you will take four or five classes. However, it could mean that you will take as few as three classes or as many as six per semester.

Yes. You will receive credit if you have received confirmation from the Center for Global Education of their approval.

In all cases of a repeated course, only the most recent grade will be used to calculate the overall GPA. Students considering repeating, or required to repeat, a course should be aware that the most recent grade will be recorded. This will occur whether or not it is higher than the earlier attempt. No credit is awarded for a repeat course.

Yes, all of your study abroad grades will appear on your transcript and be factored into your cumulative GPA.

Once your grades have been posted to Cyberfriar, you have the option of changing one free elective to Pass/Fail. You will need to work with the Office of Undergraduate and Graduate Studies in order to make this change. You have until the end of the semester following your study abroad term to submit a Pass/Fail request. Contact your Class Dean for more information.

Yes, you may wait until you have arrived abroad to purchase your textbooks. In some cases, your program will rent books or offer course packets in addition to, or in lieu of, textbooks. If you have space in your luggage, you may want to bring notebooks and pens to get started. However, these supplies can be purchased abroad as well.

You will receive an email several weeks before the PC registration period with instructions to contact your academic advisor. You will discuss your course plans with your advisor who will then provide you with your registration PIN and time. You will not lose your registration status while you are abroad. You will register for your classes on Cyberfriar during your designated time. Make sure to factor in the time difference when registering.

While you are abroad, you are registered for a placeholder course in Cyberfriar. This placeholder indicates that you are studying abroad. It can take several months after your program ends for the CGE to receive your abroad transcript. Once your transcript arrives, Cyberfriar will be updated. It will include the PC course equivalent title, your grades, and the credits you earned.
Housing
Semester study abroad students must only pay PC room and board for the semester they are on campus. Study abroad eligibility is dependent on complying with the policies set by the Office of Residence Life. This include timely notification to them that you will be studying abroad. Check with the Office of Residence Life to verify that you are following the correct procedures.

Each program is different, and may offer dormitory living, shared apartments, or host families. You could be living with American college students, other international students, or locals from the host country. When choosing a study abroad program, be sure to think carefully about your goals for the experience. This will require you to think about what kind of living situation you are most comfortable with. For example, if your primary goal is to improve your language, you may want to live with a host family. This will give you a more immersive experience and thus help you with your language.

All Providence College students are required to live in program-approved housing. Independent housing, whether a program approved option or not, is not permitted by Providence College.

Choosing a homestay provides the opportunity for you to become more immersed in the culture of your host country. At the same time, it allows you to maintain your independence. Host families specifically choose to host American college students, and are carefully vetted by the program providers. Therefore, they understand that you will want to explore the nightlife and take advantage of traveling. A host family provides the opportunity for language learning and exposure to cultural norms. It also offers support for everything from homesickness to illness to travel plans.

It is most important to understand how to be respectful of your host family. Before long you will feel at home.

Students who live in a homestay have some or all meals included. Those that do not live with a host family mostly cook for themselves. They do not have meals included in their housing placement. Despite this, some programs offer a meal plan or a meal stipend.

You will have laundry facilities available in your apartment, in your building, or within close proximity to your housing. Keep in mind that clothes may be washed and dried differently in your host country. For example, clothes are line-dried in most other countries, as electric dryers are extremely expensive to operate.

Probably not. Check with your program provider.

You will have internet access while you are abroad. However, the internet may not be as fast, reliable, or available as you are accustomed to in the U.S. Especially if you are studying abroad in a developing country, you may not have internet access in your housing. Your program will inform you of where to find internet access.
Health and Safety
The healthcare system in your host country likely will be different than it is in the U.S. Your on-site program staff will assist you with scheduling a doctor's appointment and seeking medical care.

Safety can never be guaranteed – whether at Providence College or in another country. However, with a little common sense you can significantly reduce your chances of becoming a victim. It's important to remember that the United States has a much higher violent crime rate than other countries. While abroad, the most likely threats will be:

Pickpocketing/Petty Theft – Keep your wallet and cell phone in a secure location. Using a cross-body bag held in front of you or in a front pocket are highly recommended. Do not keep anything of value in your back pocket or your phone in your hand. If you can't afford to lose it, leave it at home!
Automobile Accidents – We strongly discourage students from operating motor vehicles while abroad. Students should adhere strictly to the guidance from their on-site program staff as to what is reliable transportation. The cheapest option may not always be the safest option.

Your risk increases exponentially when you are intoxicated. The best way to have a safe and rewarding experience abroad is to drink responsibly. Avoid walking alone at night and use the same common sense you would in any major American city.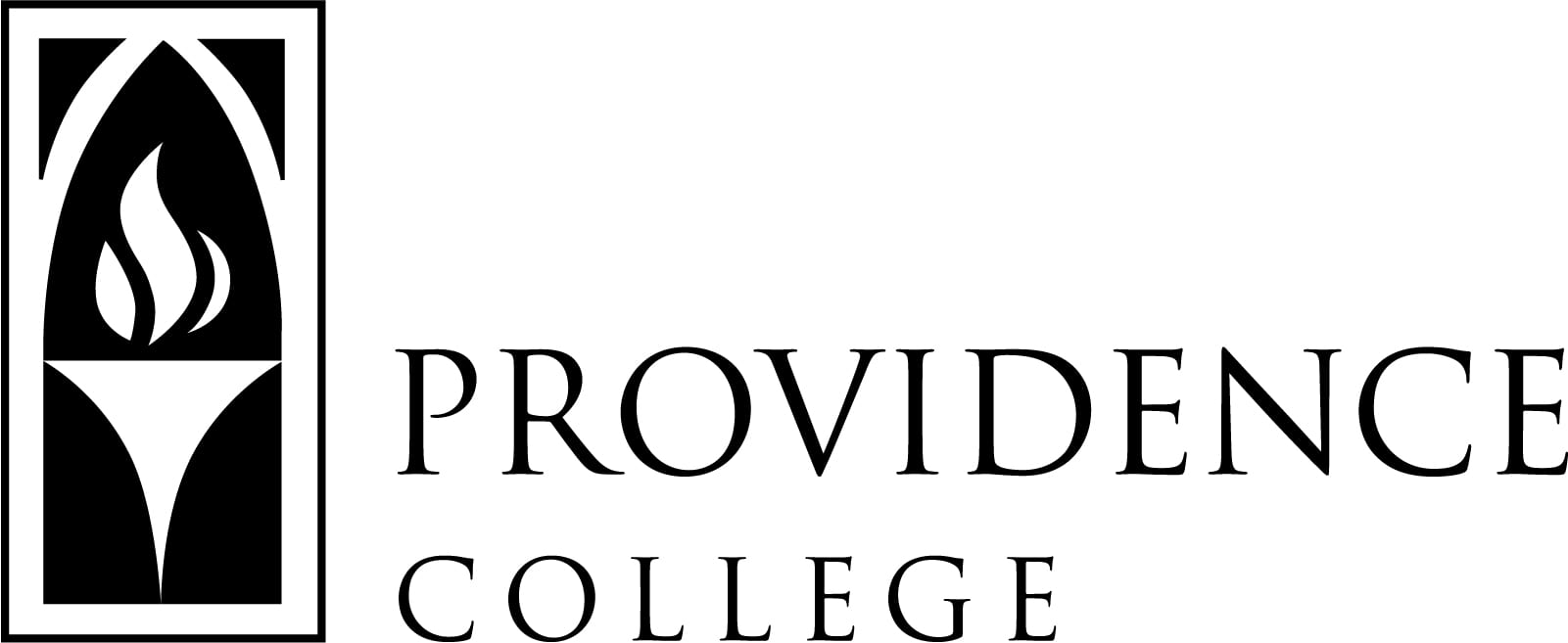 1 Cunningham Square
Providence, RI 02918 USA
Tel: +1.401.865.1000